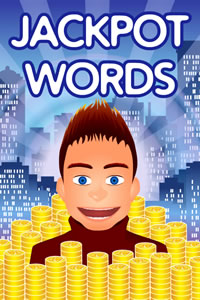 Jackpot Words on Android just launched. You can download it from Google Play.
For Apple users, it's also available on iPhones and iPads!
This game combines the fun of a word game with the excitement of casino slots!
Create the right word combos and win huge Jackpots. You can play by yourself or compete with friends.
Jackpot Words is FREE!  It's coming soon to the Kindle and NOOK.