Hints & Strategies
You can order our Hints & Strategies Guides for only $4.99 each. These guides give you the inside scoop on how to maximize your profits, what business strategies work best, which opportunities have the biggest returns, and how to best outwit your wiley squid-faced competitors!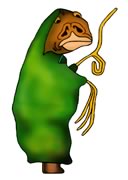 We accept PayPal, VISA, MasterCard, Discover/Novus, American Express & eChecks.
If the shopping cart doesn't work, please enable cookies on your web browser.
Hints come as an eBook that is sent to you via email after completion of your order.
If you need help using the shopping cart, just contact us.