The playful Whale Trail sees Gruff declaring, "This is a motivational song, let's all get along!" This has been inspired by the accompanying iPhone and iPad game of the same name designed and developed by usTwo.
I'm on the whale trail,
And I won't fail whale
Just set sail
With heavy tail to the bottom of the clouds
And when I set sail
I won't tell tales
Without fail
With abigail
To the toppermost of the sky
There ain't no riots in the sky
Just a riot of colour
That will last forever. Read more...
Read more…
This is an enchanting animation created by Jason Malcolm Brown and Aya Yamasaki Brown (aka Overture) for a Japanese musician named Rayons.
Read more…
Here's a sneak peek at Cubium. We love the art direction on this Russian indie action puzzle game. Avreliy Games is the developer and KranX Productions is the publisher. Enjoy!
Read more…
Heaven Variant is an indie horizontal shooter. Check it out…
Read more…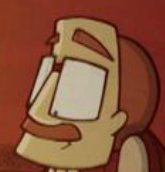 Fernanda Ribeiro graduated from the Vancouver Film School's Classical Animation course. This is her Flash short, which is both cute and nicely executed.
You can the check out more of her work at feribeiro.com.
Read more…

The Splatters is the latest game by SpikySnail, and we can't wait to play it. It will be released on both XBLA and the PC. The physics-based gameplay looks hilarious. And we love the colors and art direction.