We just donated to this beautiful Kickstarter Campaign called Sunset Piano Opus Two.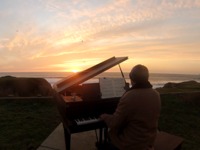 In early July, Mauro is planning to deploy twelve pianos at select locations along the beautiful San Mateo coastline. Anyone can come and play a piano by the sea, anytime.
Mauro is inviting some incredible bay area musicians to join him in bringing attention to the fragile state of the world's oceans, as well as the near extinction of the "personal" piano. Piano manufacturing has dwindled, and the neglect of acoustic pianos has caused thousands of them to end up in landfills. The "Twelve Pianos" project will focus the spotlight on two species with uncertain futures. Read more...
Read more…
At LavaMind, we just love Sara Asnaghi's brainy food sculptures.
These are part of her series called What have you got in your head? Eating any of these will surely boost your IQ.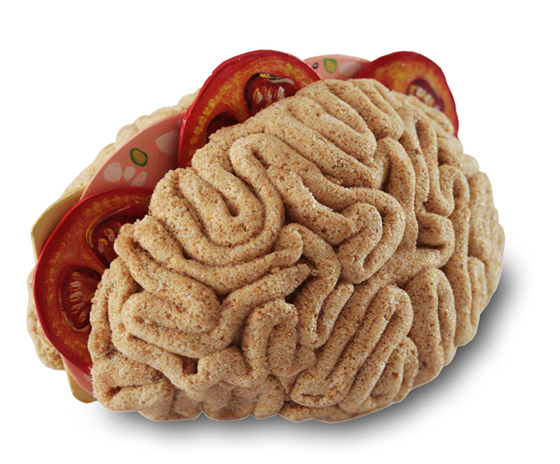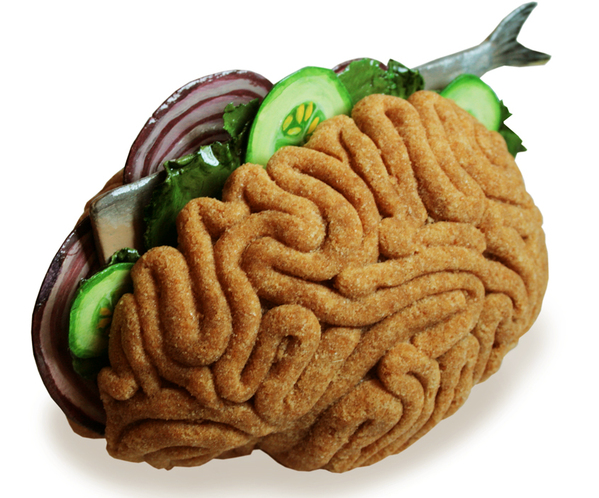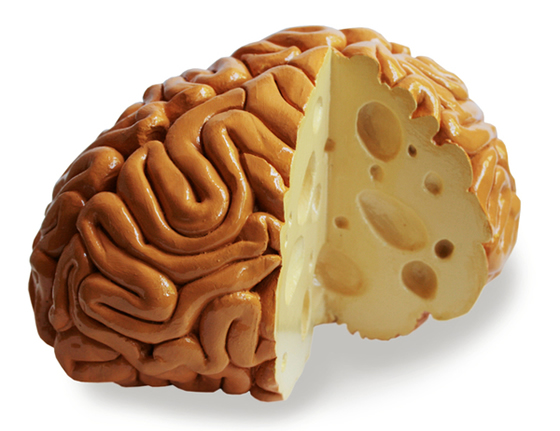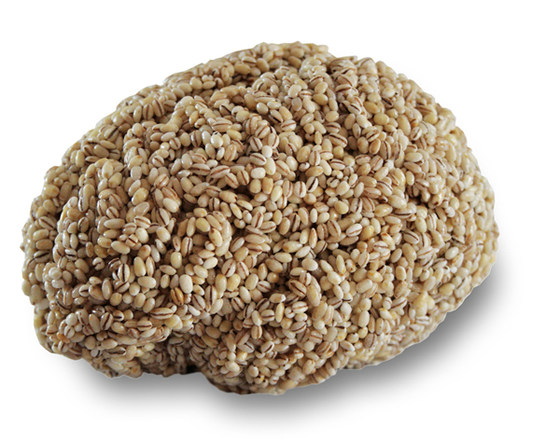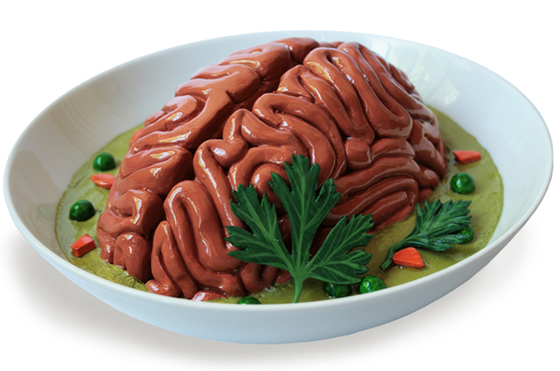 Too see more of these delectable pieces of art, visit Sara's website.
Read more…
Have you ever wondered what it would look like if you stuck the Roman Colosseum inside a tooth? Niether did we!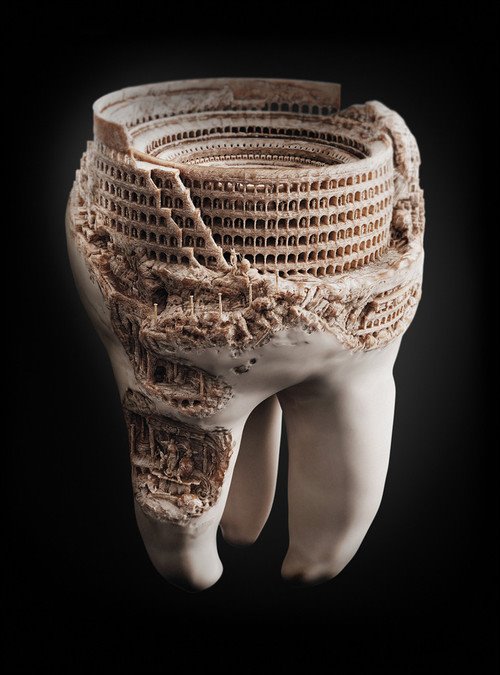 Read more…
Chen Wenling's "What You See May Not Be Real." This sculpture shows a bull, meant to represent Wall Street, seen ramming the biggest con man of all time, Bernie Madoff, into a wall. The huge cloud coming out of the bull's rear not only refers to the end of a greedy era, but also symbolizes the danger of virtual bubbles in international financial markets.
Read more…
Leighton Kelly has spent the past couple of years creating and posting a new piece of art every day on his blog — that is until Jan. 1st, 2012. Hence, the name Day One 2012. What exists now on the site is a compilation of all his hard work. Talk about prolific!
Here's a sample from day 666th of his endeavor: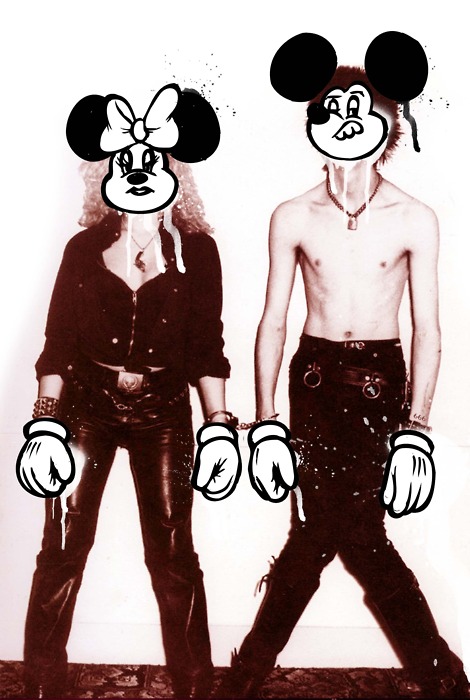 ♥ Join us on Facebook
♥ Follow us on Twitter