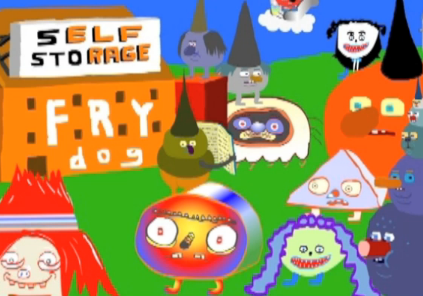 Canadian cartoonists Seth Scriver and Shayne Ehman just raised over over $10k to complete their animated feature Asphalt Watches. They describe their collaborative two-man animated epic in the following way:
"Asphalt Watches is a true adventure story: in 2000, we hitchhiked across Canada together. The animation captures our crazy journey, full of hilarious and amazing encounters. Using music and songs we make ourselves, alongside hand-drawn Flash animation, we tell the tale of making our way from a 7-11 near Chilliwack, BC where a guy was hanging out with a knife in his belly… to meeting one of only "two real Santas" in the world outside Calgary… to barely escaping death near Regina, SK. Our style is to turn real-life characters and settings into funny and poetic abstractions that depict the feeling and essence of what happened." Read more...
Read more…
Check out Andres Tapeton's graduation film from the Classical Animation program at the Vancouver Film School. Talk about a bad dream!