Team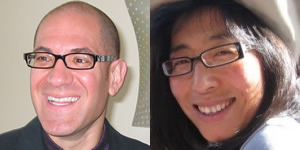 Steven Hoffman and Naomi Kokubo are the cofounders of LavaMind. They started Founders Space, one of the largest tech startup organizations in Silicon Valley. They are also serial entrepreneurs, having cofounded several venture-funded startups.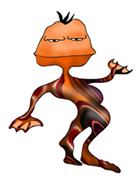 Kokubo was a financial analyst for Morgan Stanley and has served as COO and acting CFO of two venture-funded startups. Hoffman is an experienced entrepreneur and fund raiser. He has raised tens of millions of dollars for his startups and is well connected in Silicon Valley.
Hoffman is also a founding member of the Academy of Television's Interactive Media Group, was Chairman for the Producers Guild SF, and served on the Board of Governors for the New Media Council.
Our team includes talented designers, producers, engineers and artists. We've logged countless hours working on games, apps, sites and software. Below are some of the projects our team members have developed: