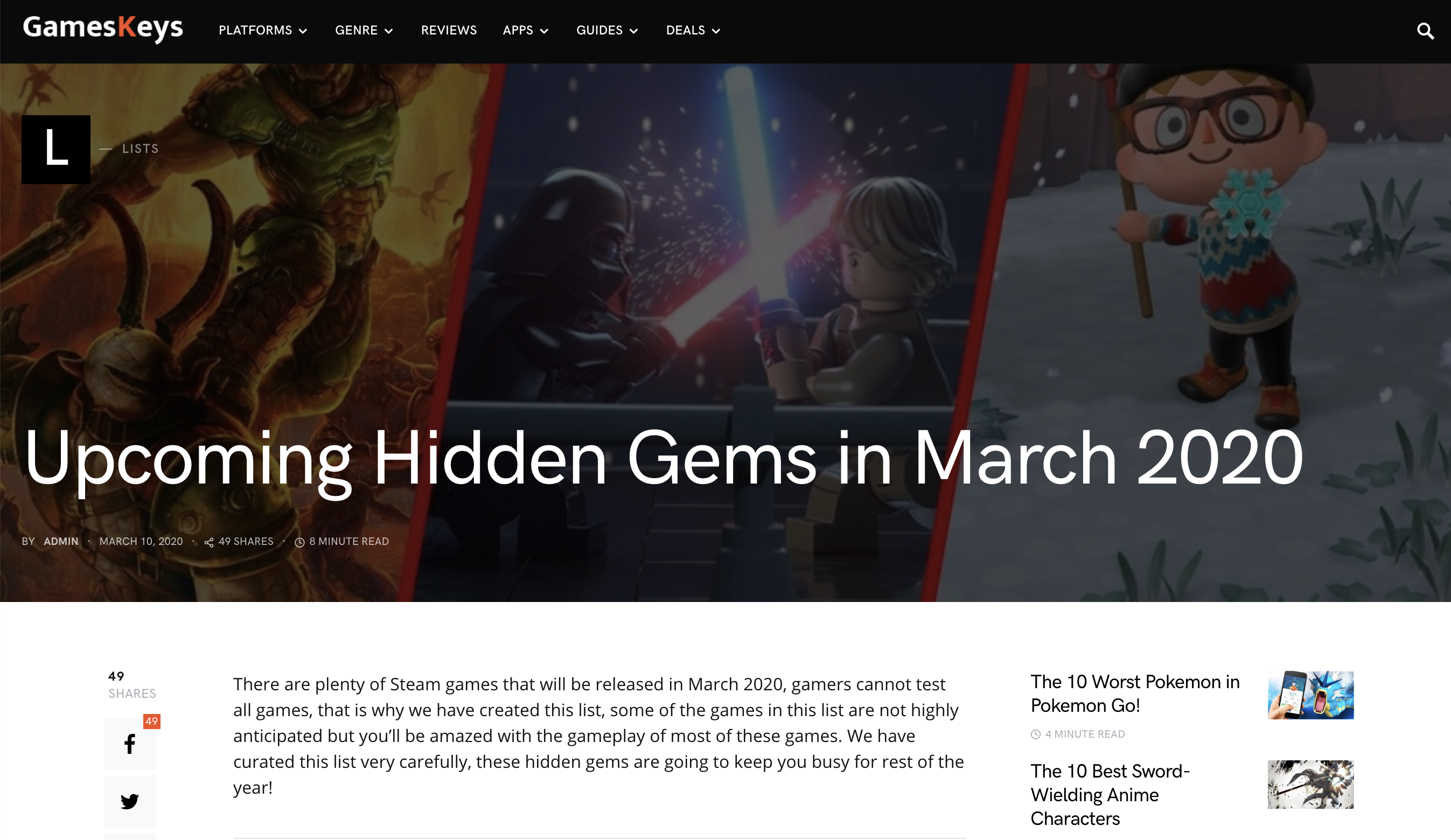 Get timely game reviews, walkthroughs, previews, and more on GAMESKEYS.NET — one of our favorite game review sites.
There are plenty of Steam games that will be released in the coming year, and gamers cannot test all these games. That is why GamesKeys created Hidden Gems. Some of the games on this list are not highly anticipated, but you'll be amazed by the gameplay. They have curated this list carefully. These hidden gems are going to keep you busy for rest of the year!


ReadSmartly summarizes the top business books, so you can read less and know more!